FmT LIVE - Follow my Trip with me... LIVE
Chugging of ALCo - more melodious than Shreya Ghoshal - Darnish C
RJD/Raj Pardi (1 PFs)

રાજ પારડી राज पारडी

Track: Single Diesel-Line
Type of Station: Regular
Number of Platforms: 1
Number of Halting Trains: 2
Number of Originating Trains: 0
Number of Terminating Trains: 0
State Highway 163, Rajpardi
State:
Gujarat
Elevation: 27 m above sea level
Zone:
WR/Western
Division:
Vadodara
---
porters/escalators - n/a (0)
---
Picture & Video Gallery
Page# Showing 1 to 2 of 2 Pic/Video Blogs
RJD/Raj Pardi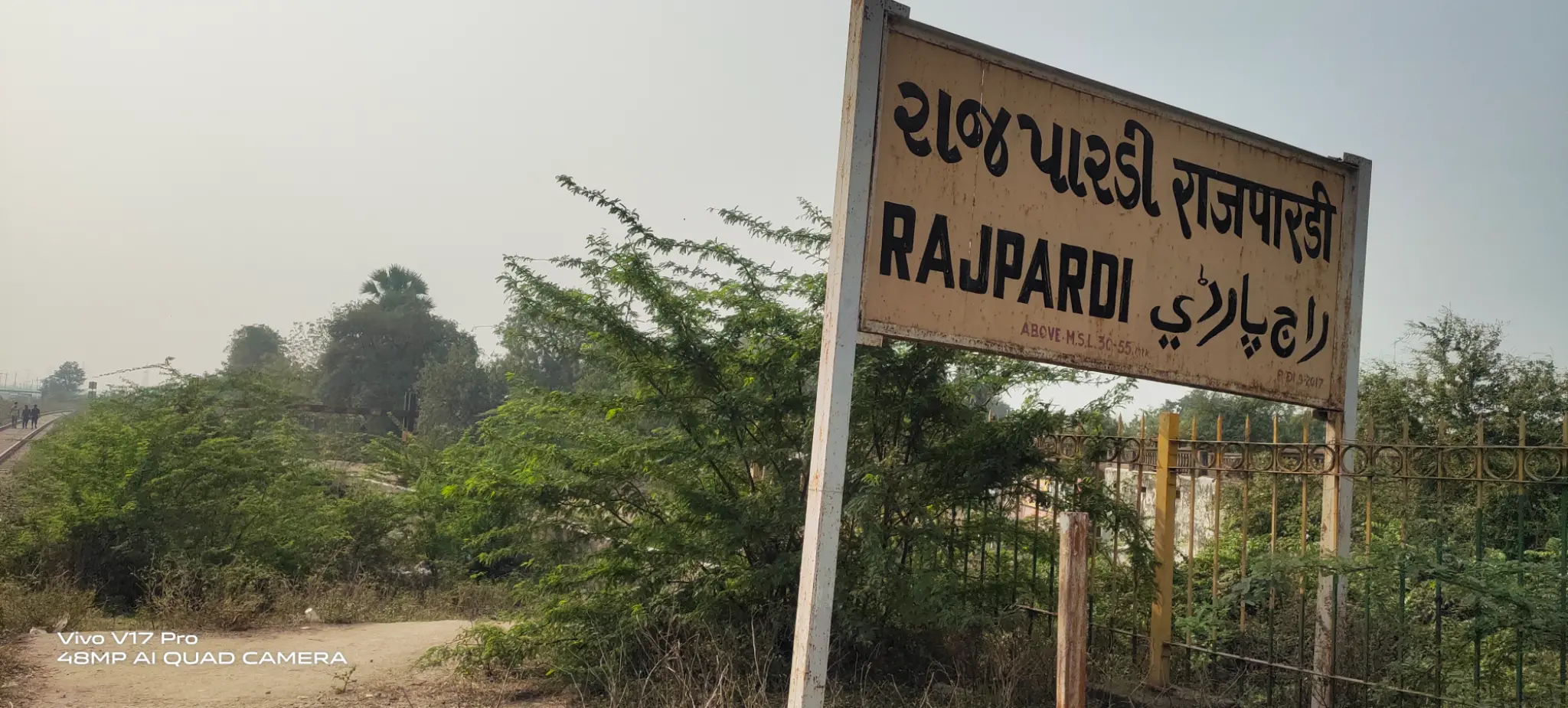 ---
Looks Like Abondand Station .. Rajpardi no loop line or not proper connected to Road
RJD/Raj Pardi
---
#SB
Update
Source : Google Maps
Link :
click here
Scroll to Top
Scroll to Bottom
Important Note: This website NEVER solicits for Money or Donations. Please beware of anyone requesting/demanding money on behalf of IRI. Thanks.
Disclaimer: This website has NO affiliation with the Government-run site of Indian Railways. This site does NOT claim 100% accuracy of fast-changing Rail Information. YOU are responsible for independently confirming the validity of information through other sources.
---