FmT LIVE - Follow my Trip with me... LIVE
जिंदगी में शादी के अलावा ट्रेन में RAC ही एक ऐसी स्थिति है,जिसमें दो अजनबी साथ निभाने को मजबूर होते है। - Junaid
GOH/Garoth (2 PFs)

गरोठ

Track: Double Electric-Line
Type of Station: Regular
Number of Platforms: 2
Number of Halting Trains: 20
Number of Originating Trains: 0
Number of Terminating Trains: 0
Phoolkheda, Pin - 458880 , Dist - Mandsaur
State:
Madhya Pradesh
Elevation: 442 m above sea level
Zone:
WCR/West Central
Division:
Kota
---
porters/escalators - n/a (0)
---
Picture & Video Gallery
Page# Showing 1 to 5 of 9 Pic/Video Blogs
next>>
RMA/Ramganj Mandi Junction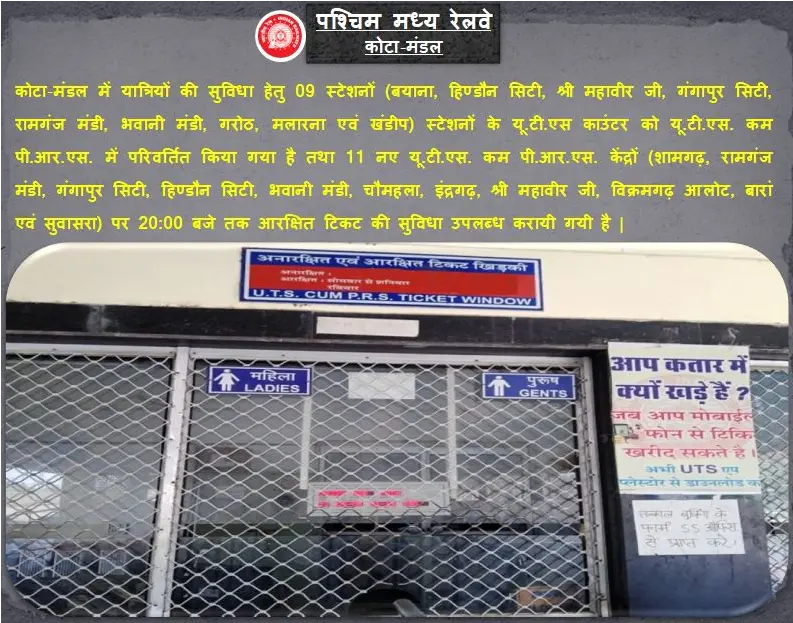 ---
UTS cum PRS for stations of Kota Division of WCR
12465/Ranthambhore SF Express
GOH/Garoth
---

Shame on indian railway
lo bhai jodhpur indore 12465/66 Ko garoth(annual income is approx 2 crore) par stoppage mil gaya aur 18245/46 Bikaner-Bilaspur ko Suvasara(annual income is approx 1 crore) par....ab isse ghatiya politics or corruption kya ho sakta hai?
Scroll to Top
Scroll to Bottom
Important Note: This website NEVER solicits for Money or Donations. Please beware of anyone requesting/demanding money on behalf of IRI. Thanks.
Disclaimer: This website has NO affiliation with the Government-run site of Indian Railways. This site does NOT claim 100% accuracy of fast-changing Rail Information. YOU are responsible for independently confirming the validity of information through other sources.
---