FmT LIVE - Follow my Trip with me... LIVE
SBC - Kranti Veera Sangolli Rayanna Bengaluru: Station in Garden - Dinesh Kumar
MLY/Moula Ali (3 PFs)

మౌలా అలి/مولا علی मौला अलि

Track: Double Electric-Line
Type of Station: Regular
Number of Platforms: 3
Number of Halting Trains: 30
Number of Originating Trains: 0
Number of Terminating Trains: 0
Durga Nagar, Moula Ali, Malkajgiri Mandal, Medchal-Malkajgiri Dist., Secunderabad, Pin- 500047
State:
Telangana
Elevation: 520 m above sea level
Zone:
SCR/South Central
Division:
Secunderabad
---
cleanliness - excellent (3)
porters/escalators - good (2)
transportation - good (3)
railfanning - excellent (3)
---
Picture & Video Gallery
Page# Showing 1 to 5 of 2343 Pic/Video Blogs
next>>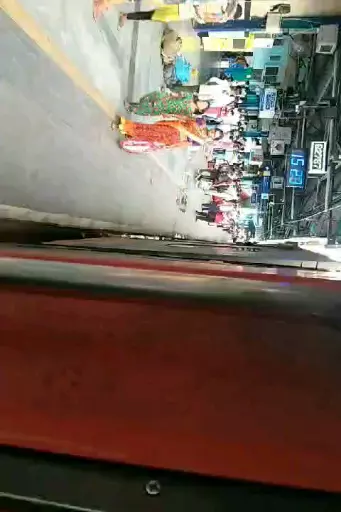 ---
@NGP: Nagpur Jn
&9 km/h
Arrived Nagpur Jn
Scroll to Top
Scroll to Bottom
Important Note: This website NEVER solicits for Money or Donations. Please beware of anyone requesting/demanding money on behalf of IRI. Thanks.
Disclaimer: This website has NO affiliation with the Government-run site of Indian Railways. This site does NOT claim 100% accuracy of fast-changing Rail Information. YOU are responsible for independently confirming the validity of information through other sources.
---