FmT LIVE - Follow my Trip with me... LIVE
तो क्या हुआ , जो एक ट्रेन निकल गयी तुम्हारी, जिंदगी के ट्रैक मे अगली ट्रेन भी आएगी। - karthik
BH/Bharuch Junction (5 PFs)

ભરુચ જંક્શન / بھروچ جنکشن भरुच जंक्शन

Track: Double Electric-Line
Type of Station: Junction
Number of Platforms: 5
Number of Halting Trains: 173
Number of Originating Trains: 4
Number of Terminating Trains: 4
Old NH 8, Bholav, Bharuch
State:
Gujarat
Elevation: 20 m above sea level
Zone:
WR/Western
Division:
Vadodara
---
Rating:
5.0
/5 (217 votes)
cleanliness - excellent (28)
porters/escalators - excellent (26)
transportation - excellent (27)
railfanning - excellent (28)
sightseeing - excellent (27)
---
Picture & Video Gallery
02834/Howrah - Ahmedabad SF Special
DXG/Dharangaon
---
हावड़ा-अहमदाबाद एक्सप्रेस के विभिन्न स्टेशनों पर आगमन और प्रस्थान समय में किया गया परिवर्तन।।।
ADI/Ahmedabad Junction
---
अहमदाबाद - मुम्बई बुलेट ट्रेन :- कॉरिडोर में बनेंगे 28 पुल, 70 हज़ार टन स्टील का होगा उपयोग।।।
02901/Bandra Terminus - Udaipur City SF Special
UDZ/Udaipur City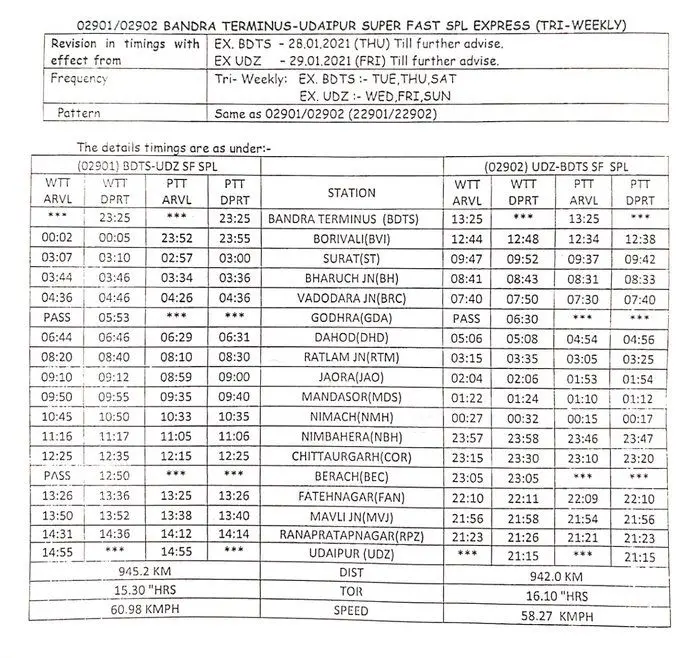 ---
Revised TT Ex BDTS- 28.01.2021 & Ex. UDZ- 29.01.2021.
BH/Bharuch Junction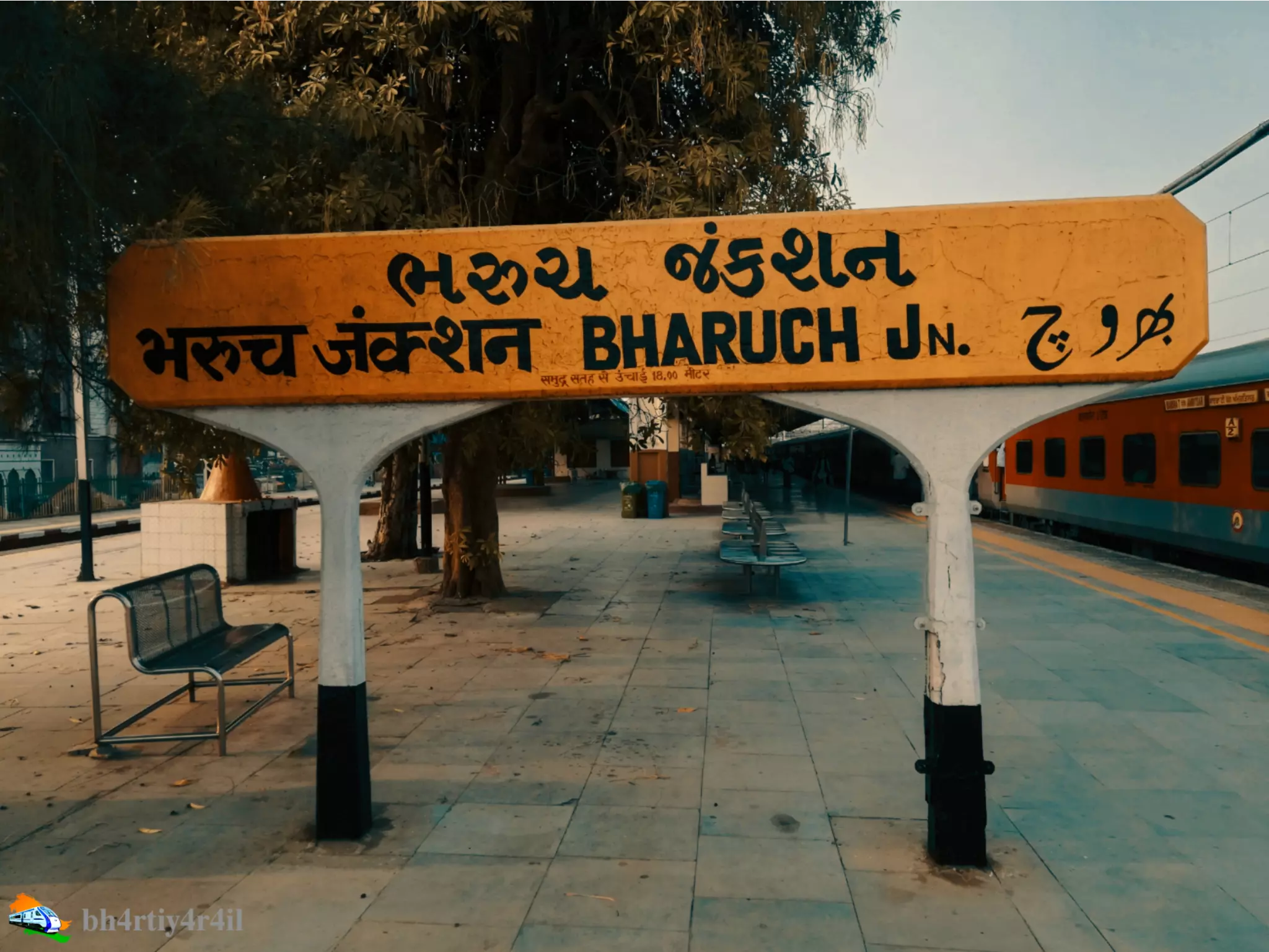 ---
Scroll to Top
Scroll to Bottom
Important Note: This website NEVER solicits for Money or Donations. Please beware of anyone requesting/demanding money on behalf of IRI. Thanks.
Disclaimer: This website has NO affiliation with the Government-run site of Indian Railways. This site does NOT claim 100% accuracy of fast-changing Rail Information. YOU are responsible for independently confirming the validity of information through other sources.
---